Buy Domains in a Billion Dollar Market
I have Hundreds of Key three word phrase Domains for Sale in the Mutual Fund/Financial Services Market.
Plus I have over 100 key misspelling domains like "stoocks.net" had 4,660 direct type in traffic in May 2013 or "mutulfunds.info" with 56,000,000 searches in May 2013.
Many of which I have owned for nine years.
Will sell individually or as a block.
How to Quickly Acquire Key Domains for Your Site or Landing Pages
Email me to set up a meeting to discuss.  Mike@MutualFundMarketingServices.com
See the list of Mutual Fund Domain Names: Mutual Fund Domain Names Available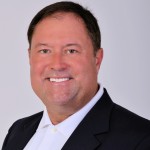 Mike Dunn