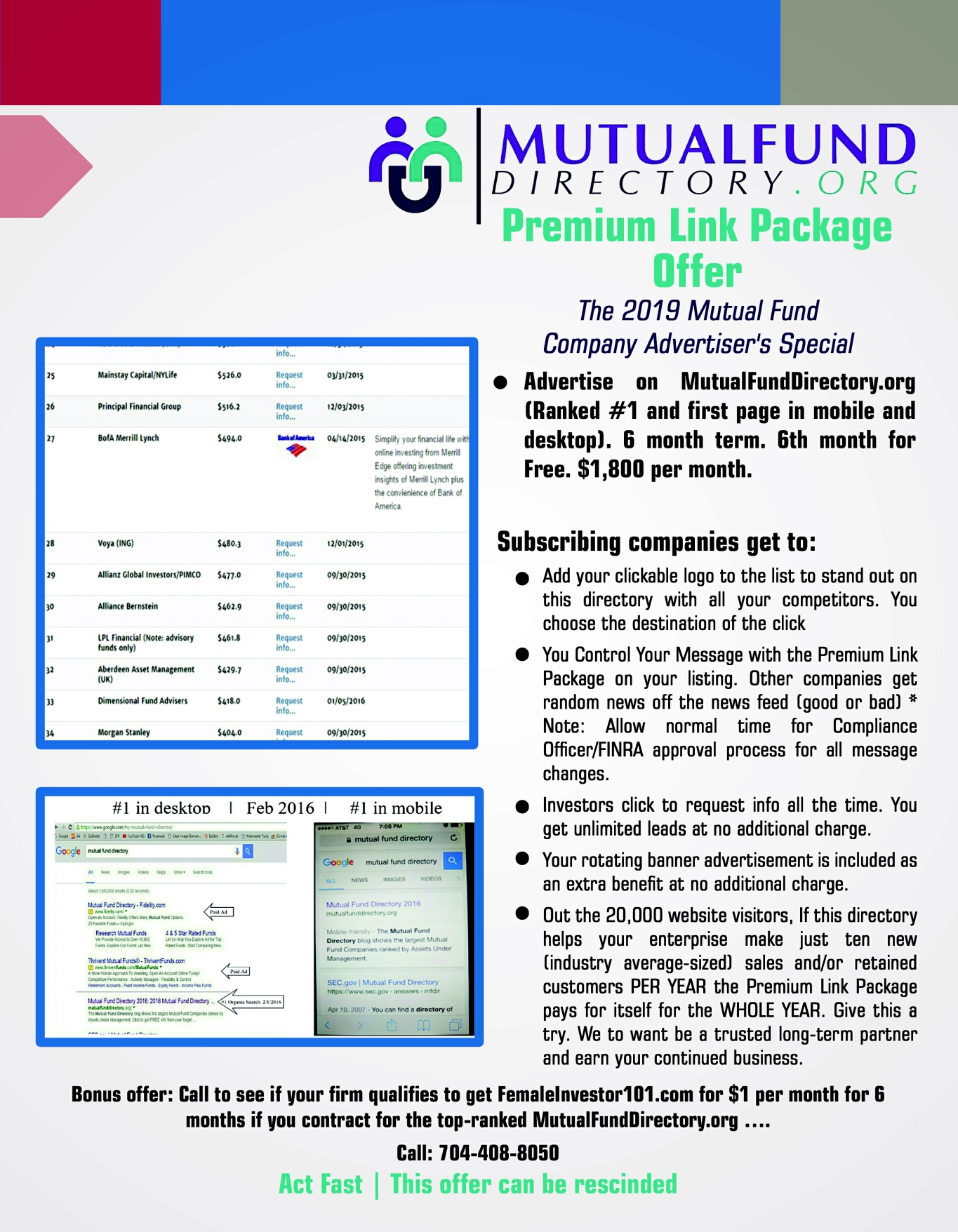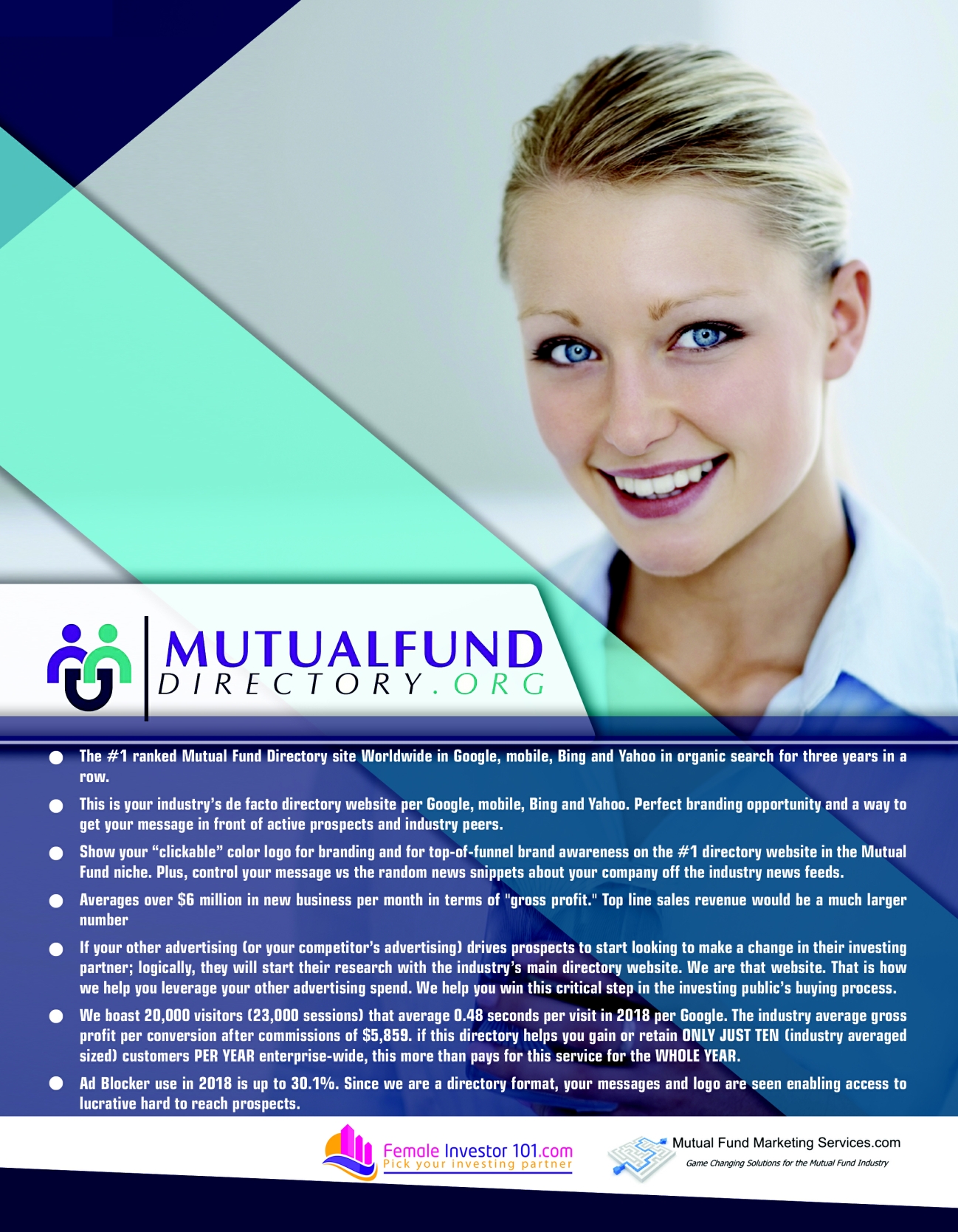 Why consider advertising with Mutual Fund Marketing Services?
2018 averages 20,000 high-value retail users per year 

Average value per user is $5,859 per industry metrics in gross profit after industry average commissions

Value on mutualfunddirectory.org each month is 1,700 users X $5,859 value per conversion = is an estimated $9,900,000 in potential each month as of 1/1/19
Rate – $1,800 per month for the Premium Mutual Fund Company Advertiser Package

Perfect for Branding, PR, and Lead Generation
Let's discuss how we can help you and your organization cost-effectively meet your goals
My focus is to be your #1 ranked ROI/ROA advertising vendor you have in 2019
Let me show you how just 4 new sales PER YEAR "enterprise-wide" pays for this advertising for the "entire year."
Let me show you how just 8 new sales "enterprise-wide" per year give you a 200% ROI.
Let us show you how we can assist in helping you meet your goals and exceeding your metrics
My job is to make you look good and produce additional net gross profit – I KNOW I can do that.
www.mutualfundmarketingservices.com (Media Guide)
Call to get the media guide
(Retail site #1 site where your ad will be located)
704-408-8050