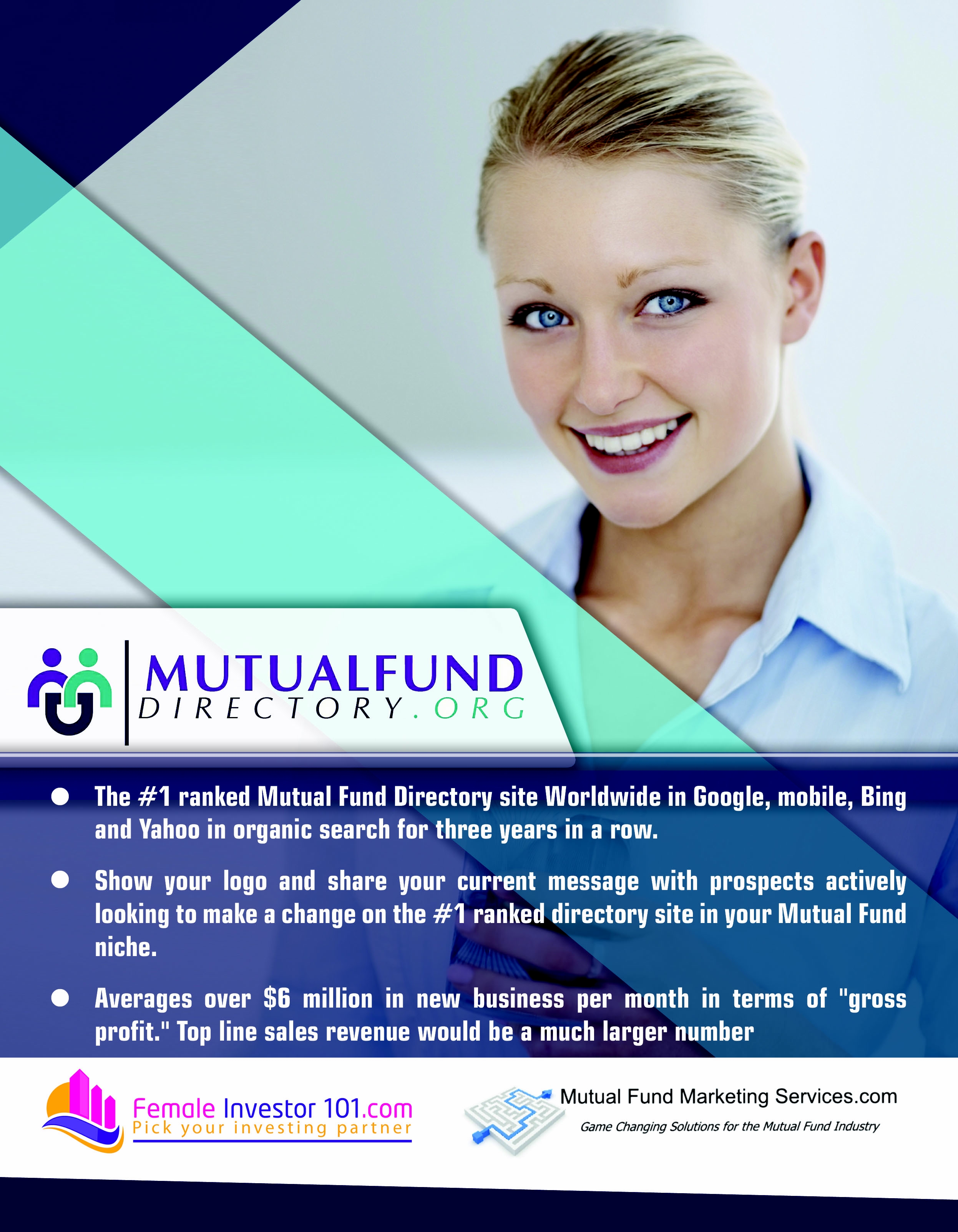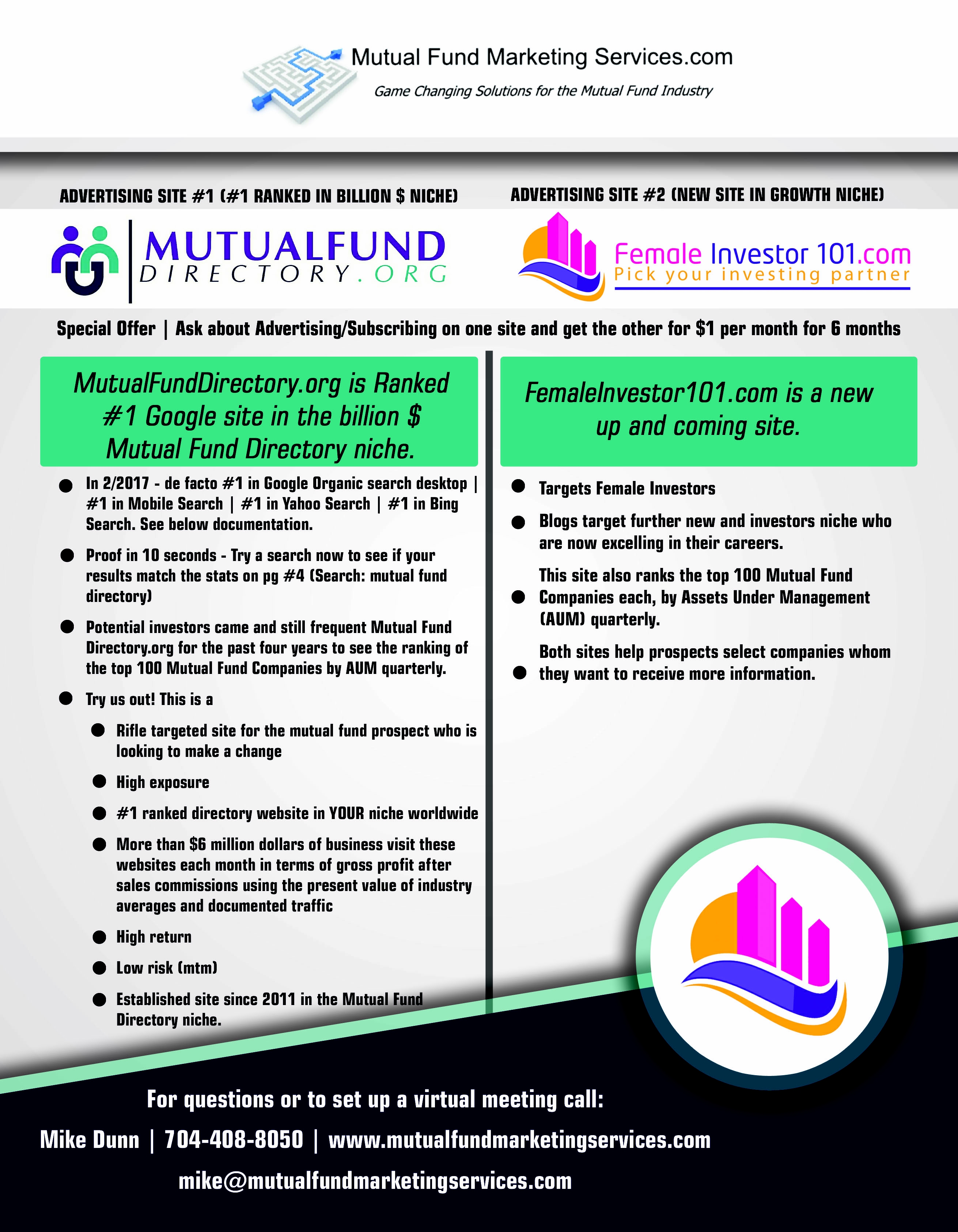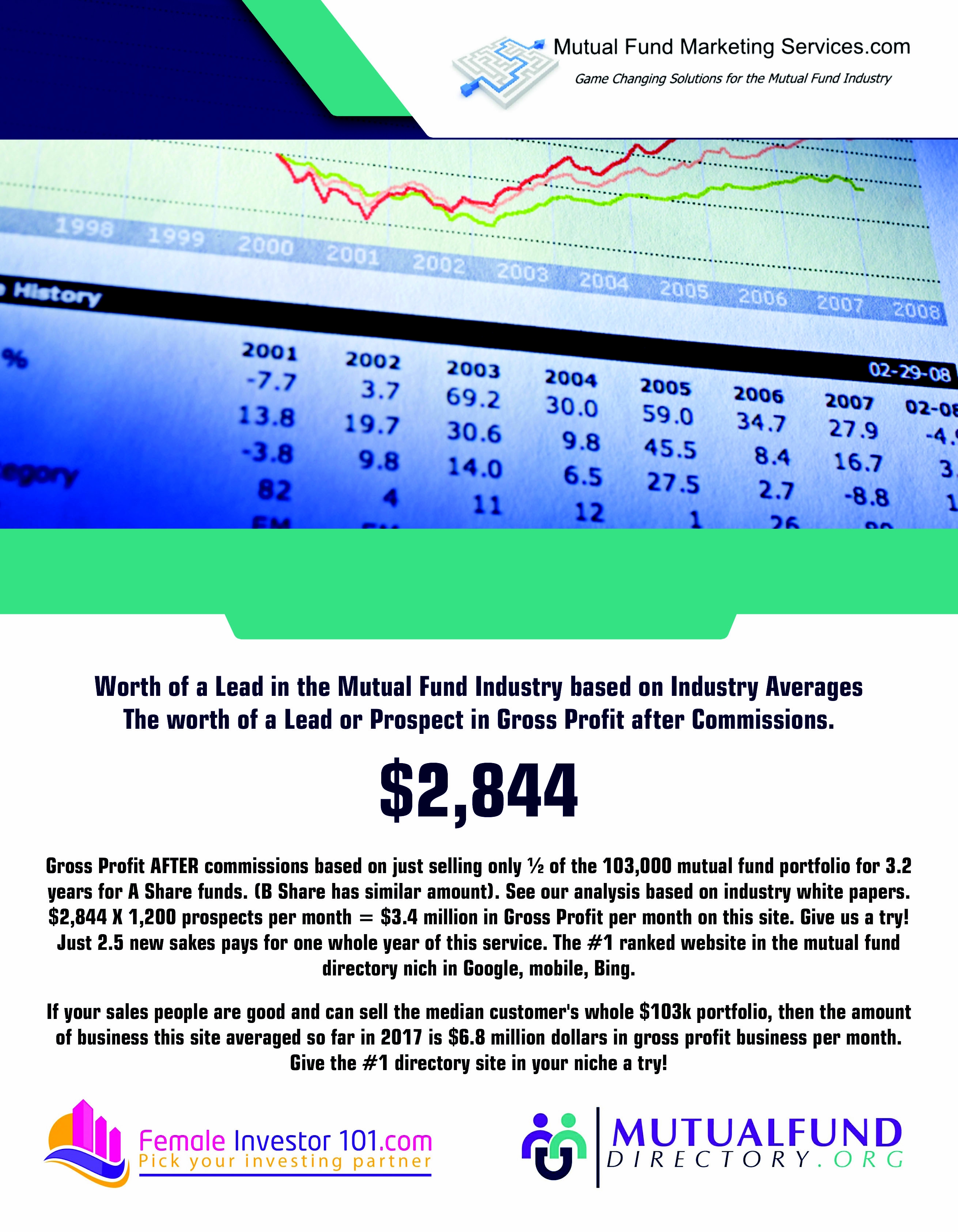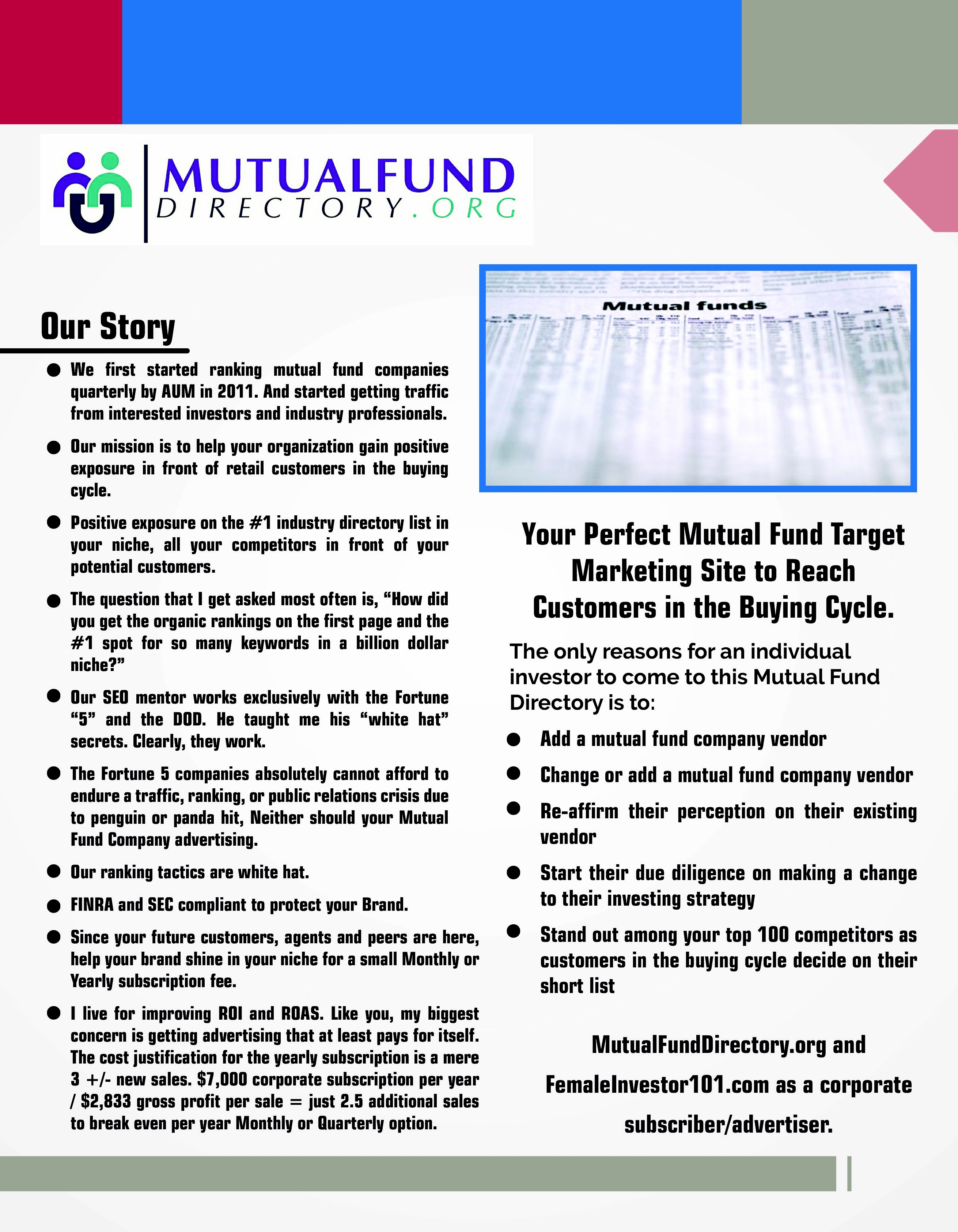 Why consider advertising with Mutual Fund Marketing Services?
Let's discuss how I can help you and your organization cost effective meet your goals.
My focus is to your #1 ranked ROI/ROA advertising vendor you have in 2016.
Let me show you how I can assist in help you meet your goals and exceeding your metrics.
My job is to make you look good and produce additional gross profit.
www.mutualfundmarketingservices.com (Media Guide)
704-408-8050